Stories
News & Events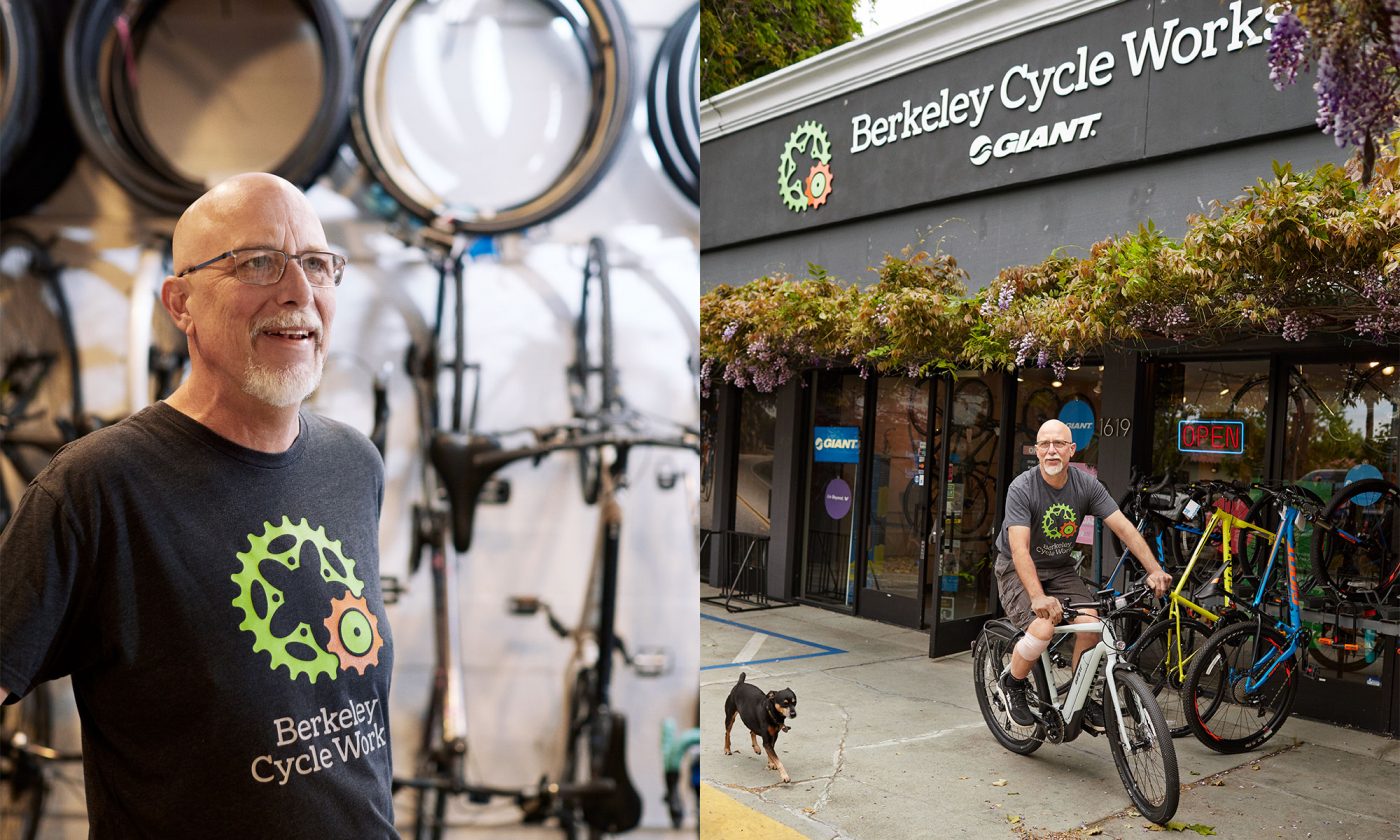 Meet Berkeley Cycle Works
community
spotlight
volume 1
Incredible Community
West Berkeley, to put it simply, is community. From artists to chefs to academics to local business owners, its open arms create a melting pot and cultural haven. And we couldn't be prouder to be right in the middle of it. Over the next few weeks, we are paying tribute to this great locale through the stories from some of our neighbors.
Jones is Berkeley. Berkeley Meet Jones. And Mike and Guinness.
Mike
cyclist / dead head
Guinness
trusty side kick
How long have you been into biking?
I worked at my first bike shop when I was 15, running it for my parents, and it has been a passion ever since. You'll find me biking to and from work each day. And every day—the last day off I took was Easter.
What drew you to Berkeley?
Well. A woman… And the music scene. And the food. But once I was here, I found the great bike community. It has such a great vibe. Lots of culture, but still pretty calm. It's not congested like San Francisco, so it's easy to bike around town.
Where did you meet your girlfriend?
I love the Grateful Dead. And there is a big Dead scene here in Berkeley. We met at this great music venue just up the street called Ashkenaz.
Who's this other love by your side?
That's Guinness.
He seems loyal.
Yes. He is always by my side. Every day he runs next to me on my bike ride to work.
How did Guinness get his name?
He's black and tan. Plus, I love beer. I'm an IPA guy. Fieldwork [Brewing] is great. There is just something about the place. Also, the best beer I've had.
Any advice for someone getting into biking?
Come to Berkeley Cycle Works. [Laughs] Let me get you into the right bike for what you are doing. We are the only Giant dealer in Berkeley. And we have bikes for every person. Whether for cruising around town, or if you're into serious biking. Don't feel intimidated. We are laid back and can help you find the right bike.
Where do you ride in Berkeley?
It has some of the most epic road riding around. Tilden Park is also great. And riding down from the hills, looking down on the Bay Bridge and across at San Francisco, it's just breathtaking. No matter how many times we bike it, it just never gets old.
Berkeley Cycle Works
1619 San Pablo Ave.
(near Cedar St.)
Berkeley, CA 94702
(510) 525-BIKE (2453)
BerkeleyCycleWorks.com