Stories
News & Events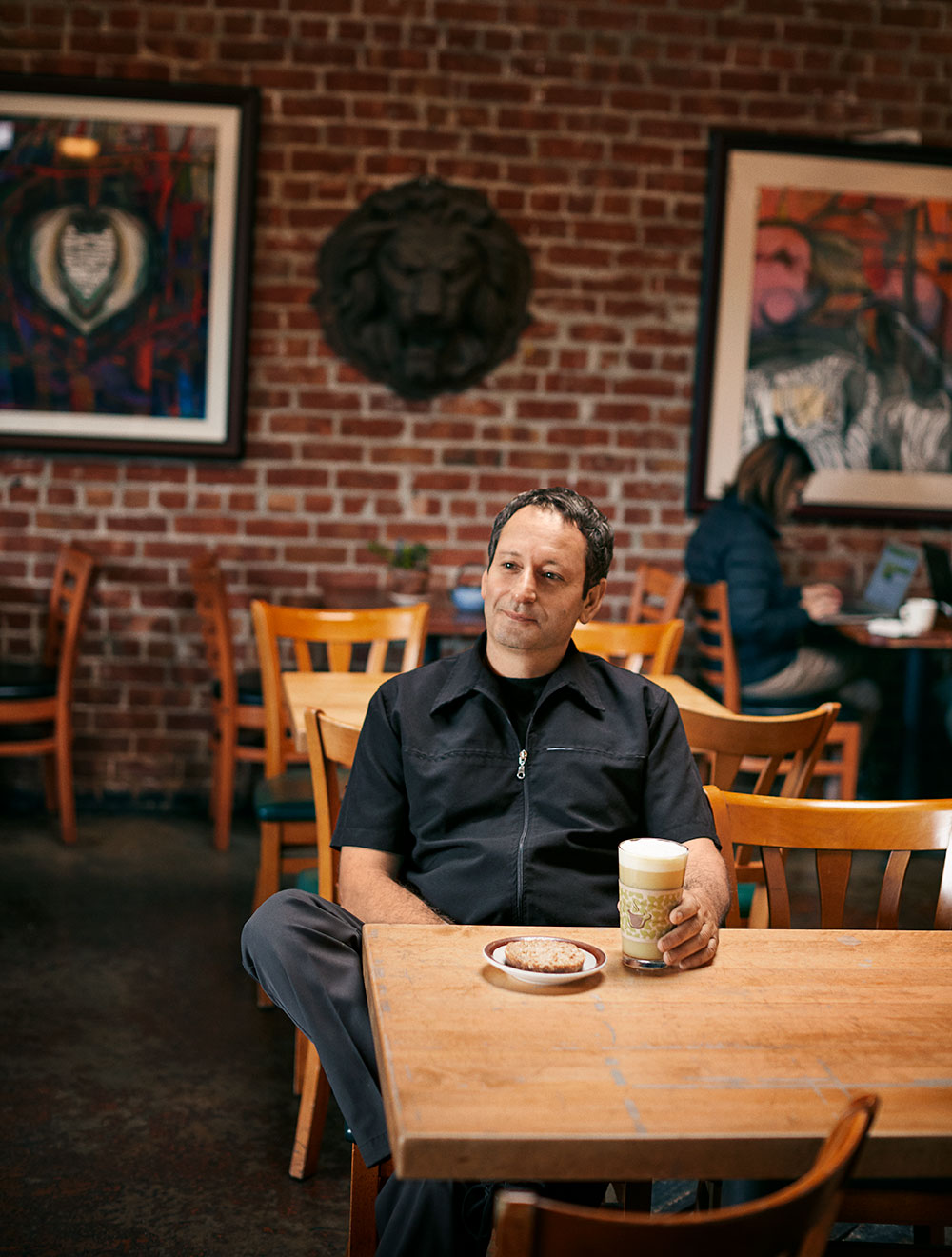 Meet Café Leila
community
spotlight
volume 2
Incredible Community
West Berkeley, to put it simply, is community. From artists to chefs to academics to local business owners, its open arms create a melting pot and cultural haven. And we couldn't be prouder to be right in the middle of it. Over the next few weeks, we continue to pay tribute to this great locale through stories from some of our neighbors.
Jones is Berkeley. Berkeley Meet Jones. And Moses.
Moses
father / health & wellness expert
What is this delicious drink I'm having?
This is one of our superfood drinks. It contains 8 different superfoods, including seaweed and algae, which gives you all the vitamins and minerals that your body needs. You can't get it from food. And it stays with you all day long and keeps you full and alert. Caffeinated beverages cause spikes, where this maintains a consistent energy.
It's so calm and laid back in here.
Yes, I picked this place because I wanted to create a culture where people could connect. We have the warmth of the café indoors, and the retreat of the lush expansive garden out back. I've been in Berkeley for 13 years. And have met great people. We have customers that have met here, and then bring their kids here, and now their kids are off to college. Our customers. Our workers. Our community. We are all one big family. And I'm looking forward to the future. I signed a 40-year lease because I'm committed to my employees and my customers.
Speaking of future, Berkeley has undergone some change. What changes are you seeing, and what do you hope remains?
There are changes happening. It's what Berkeley is all about—creating change. We're not all free love and weed that some thought. Some of the most impactful social change started right here. The 60s movement, the hippies, the beatniks, environmental, women's rights, gay rights—it all emanated here. Berkeley's politics and culture impact change in the world. We don't turn the other way. We stand up and fight for change.
Making the world a better place.
Yes. My favorite part about living in Berkeley is the freedom. You have the right to be who you are without judgement. People are extremely accepting here. They encourage you to be you. Individuality always.
So, Berkeley is about acceptance?
It's about culture. Social responsibility and change. And art. And food. Berkeley is home to some of the most influential restaurants and chefs. Heightened awareness of the environment and the body. With a focus on scratch made, and seasonal local ingredients. We follow in those traditions here at Café Leila.
T-shirts proudly worn by the staff sum up Café Leila's ethos, and the community as a whole.
You said art too. I'm seeing a lot of it here.
My family used to own Finocchio's in San Francisco. Those drawings behind you are portraits of the opera singers that would come in after their performances. And we have rotating art from local artists on the walls. That, and we host open mic nights, poetry readings, live music, community groups. We're part of the Berkeley cultural hub.
What do you do on your days off?
When I'm not with my Leila family, I'm with my own. Taking my kids to soccer, or to baseball.
— JB
Café Leila
1724 San Pablo Ave. Berkeley, CA 94702
(510) 525-7544
CafeLeila.com