Stories
News & Events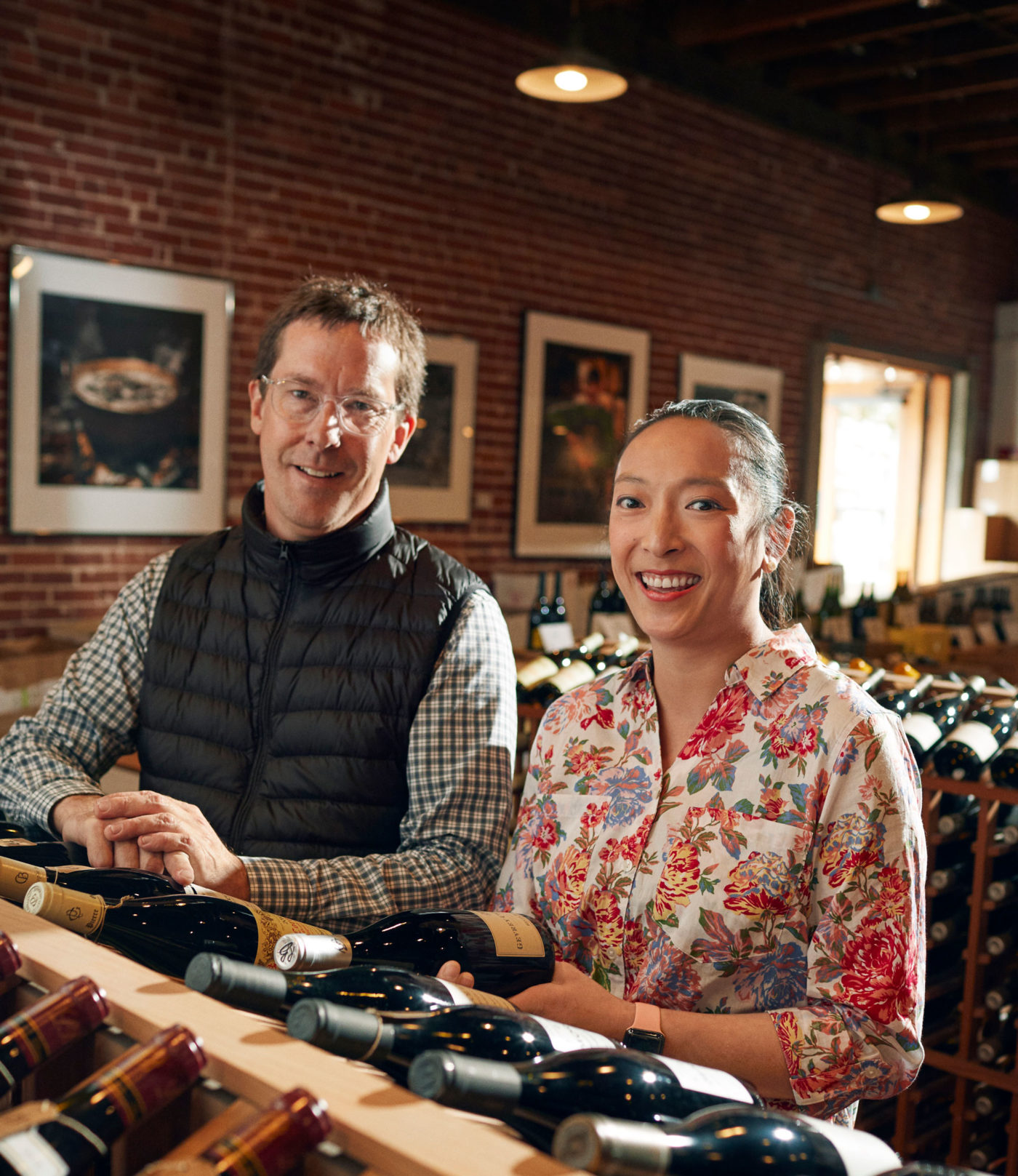 Meet Kermit Lynch
community
spotlight
volume 4
Incredible Community
West Berkeley, to put it simply, is community. From artists to chefs to academics to local business owners, its open arms create a melting pot and cultural haven. And we couldn't be prouder to be right in the middle of it. Over the next few weeks, we continue to pay tribute to this great locale through stories from some of our neighbors.
Jones is Berkeley. Berkeley Meet Jones. And Steve and Cassie.
Steve
father / musician
Cassie
al fresco wine connoisseur
Red or White Wine?
Steve: Both
Cassie: Rosé
Steve: Yeah, Rosé too.
How long have you been in Berkeley?
Steve: I moved to the Bay Area from Pennsylvania 25 years ago.
Why Berkeley?
Steve: Because of Kermit Lynch Wine Merchant [laughs]. I was a wine buyer in a shop in San Francisco, and really fell in love with Kermit Lynch's wines.
What drew you to them?
Steve: More esoteric, less known appellations in France and Italy, very much an old-world style of wine making based on freshness, and crispness—not a bunch of oak and intervention, which was very much all the rage 19 years ago.
What is the trend now?
Steve: Natural wines, more balance in wines. And our business in the store has improved dramatically as people's palates have changed and they are looking for newer, fresher, less obvious wines.
Cassie: Sparkling wine has really hit. Especially the natural styles.
Pet Nats?
Cassie: Yeah, Pet Nat styles. People come in and ask for that quite often.
Steve: Wines with lower levels of alcohol as well.
What makes Berkeley a good place for Kermit Lynch?
Steve: He's been here for 47 years now. He had to really sell himself on what he was doing back in the day. But I think a lot of our wines are a very down to earth style, and that matches nicely with the people that live in Berkeley.
Cassie: Berkeley likes consistency, and we are consistently good. People say all the time, "no matter what I get here it's always going to be good."
Steve: We're also known for great value as well. We do have very expensive wines, but most of them are affordable for sure.
What word would you use to describe Berkeley?
Steve: College Town. And Gourmet Ghetto. Most famous is probably Chez Panisse. It's legendary. People love their food here. They love their wine. And well, there is our corner…I call it the tastiest corner in Berkeley…with Acme Bread, Bartavelle and Kermit Lynch Wine Merchant.
We just had our annual Oyster Bliss parking lot event. Live music. Oysters on the half shell. Grilled Sausages. People have a really great time. We do the events twice a year. Oyster Bliss in April. Beaujolais Nouveau in November.
Berkeley has been known as a place where social and eco change stems from. Any connection you are seeing in the wine world?
Steve: The movement to sustainability in grape growing and wine producing is becoming more and more popular. A more hands-off approach, or "non-interventionist" as we call it. We have a lot of producers known for that.
How do you spend your day off?
Cassie: I just moved here in September from Virginia, so I like to go explore California. And any chance I can get to drink good wine outside, I'll take it.
Steve: I have 2 kids, so spending time with them. And I play in a band.
What type of music?
Steve: We call it "West Coast Americana." So, it's a little bit of everything. Blues. Country. Folky. A little Jazzy. From a three-piece trio to five-piece full band. The music scene is great here. There are plenty of places to play. Berkeley really has some great spots.
— JB
Kermit Lynch Wine Merchant
1605 San Pablo Ave, Berkeley, CA 94702
(510) 524-1524
KermitLynch.com